Club 251 06-29-2006
MWML played a tight show at Shimokitazawa's Club 251 on June 29th.
The opening act was a bit poppy. Recently I've notied that many of the Japanese bands I see seem to have disdain for the crowd. Really I think they're just nervous. But the result is the guitarist and bassist has their back to the crowd, the singer is looking down. Anyways, it was the normal amateur crap. They even asked the crowd to fill out their questionaire and give advice on what to improve on. Umm.. hire a manager.
The act following MWML was worse. They had some skills but just played like Spitz covers. There was a potentially attractive female member on keyboard, but she was way in the back and never smiled and just kind of sang non-present background vocals. Yawn.
So the crowd was a bit taken aback by MWML. They rocked the place again. It was a nice mix of songs off their new album "Nothing is difficult to those who have the will" (new tomorrow now, but a month or so away back then). I'd say it was a practice show for the August tour of Japan, but their was nothing practice about it. In fact, the December show I saw was more practice-y, with their experiments with a therimen and VHS recording of UK TV. Some fans were seeing MWML for the first time in Japan for a long time, since the shows have been sparse while they tour Europe and the US.
So there you go. Yukio dove into the drums like normal. I missed getting a photo of it, yet again.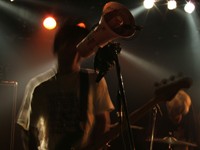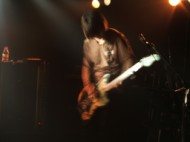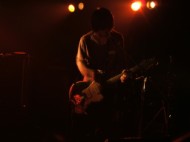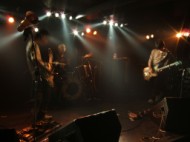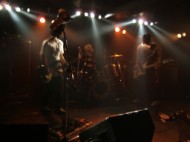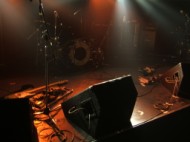 Posted at August 1, 2006 5:24 AM