Trains (Tokyo)
Just a random assortment of train pictures, with no overbearing message.
Madness. How can there be no message??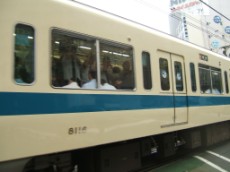 The Odakyu Line (小田急線) goes through its final at-grade crossing before going under Southern Terrace and entering Shinjuku station. Check out the big version to see some salarymen with suits on.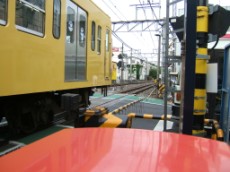 The Seibu Shinjuku Line (西武新宿線) speeds through an at-grade crossing somewhere north of Ogikubo (荻窪). The red is the top of a mailbox.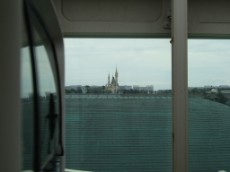 The JR Keiyou Line (京葉線) brakes into Maihama Station (舞浜駅) with Cinderella's Castle at Tokyo Disneyland in the background.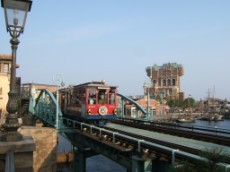 The streetcar at Disney Sea crosses over a bridge into the old New York-styled harbor from the old Boston-styled harbor. The popular, new, wet-your-pants ride Tower of Terror is in the background.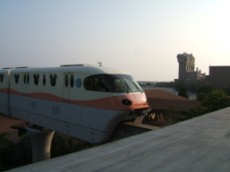 The Tokyo Disney Resort Line - aka monorail - pulls into Disney Sea station.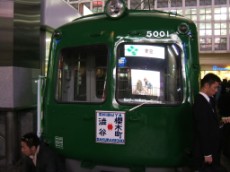 For some reason an old Tokyu streetcar sits outside the Tokyu station entrance in Shibuya. Limited time only.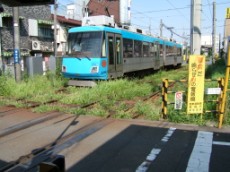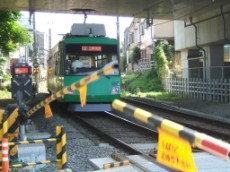 A blue streetcar from the Tokyu Setagaya Line (東急世田谷線) slides away through grass, and a green car on the same line goes under the Odakyu Line after an at-grade crossing.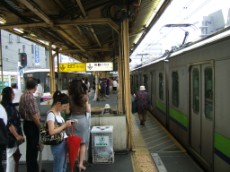 Two Keio Line (京王線) trains of different colors meet at Chofu Station (調布駅). The green one is actually the Keio New Line (京王新線) and will continue on as the Tokyo Metro Shinjuku Line after Shinjuku Station. The pink one is a regular Keio and will dead end at Keio Shinjuku.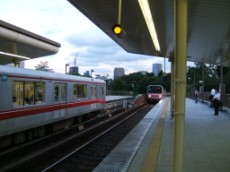 Two Tokyo Metro Marunouchi Line (丸の内) subway trains meet at Yotsuya Station (四谷駅). This may be the only spot that subways surface in central Tokyo.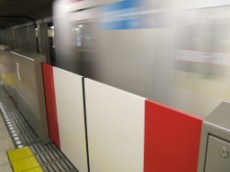 New doors are closed as a Marunouchi subway train arrives.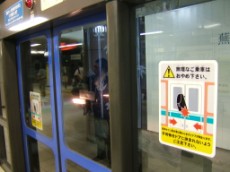 Remodeled station for Tokyo Metro Nanboku Line (南北線) with full-height doors makes it hard to see the arriving train.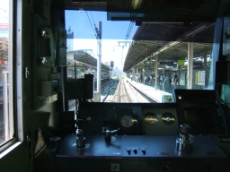 View out the back through the driver's compartment at Nakano Station (中野駅) on the Tokyo Metro Touzai Line (東西線). The train is heading into the subway.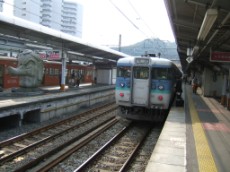 A cute old blue and white local train heads east on the Chuo Main Line (中央本線). A normal orange Chuo is in the distance behind Takao Station's (高尾駅) tengu mask statue.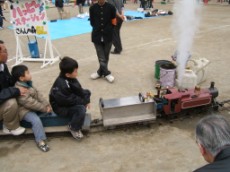 Kids ride a steam train at a local summer festival