Bicycle Encouragement (Tokyo)
Signs exempting bicyclists from car laws.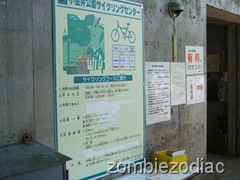 At Koganei Park, this signhas a map for a training course for children, compete with stop signs, hills, and intersections. It also details the fees for bicycle rental.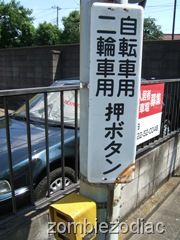 It's a push button, usually used for a crosswalk. The sign says "two-wheeled vehicle, bicycle push button". We're on a street where cars are forbidden. We're at a big, messy intersection. Bicyclists can push the button to get a full green cycle instead of just a blinking red while pedestrians are crossing.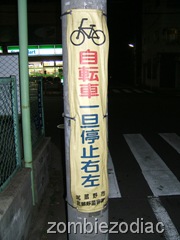 "Bicycles. Stop before turning left or right."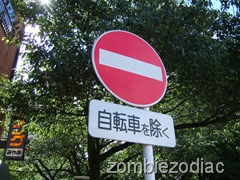 The red sign indicates no entrance or wrong way. "Except Bicycles"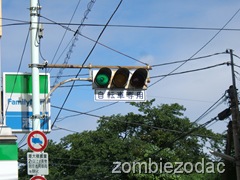 Under the signal, "Bicycles Only". No cars on this road. (different location than above)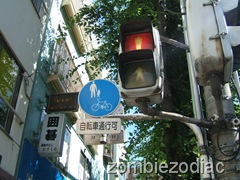 Under the blue sign, "Bicycles Okay". Bicycles are technically illegal on sidewalks in Tokyo - this sign says it's okay here.