Doggie Descrimination (Tokyo)
A rich blend of hand-picked poo signs.
This article is part of the special feature series Dog Doo Signs of Tokyo.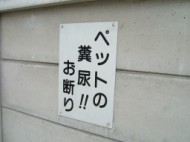 "Pet Excrement!!! Rejected" - on the side of a building.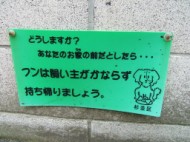 "What Would You Do?? If it was in front of your house... Poo absolutely must be taken home by the pet's owner." - on a house's wall.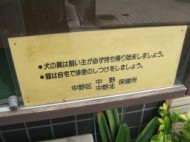 "Dog's poo must be taken care of and carried home by the owner. Train cats to defecate at home. Nakano Health Department" - in the window of a small business.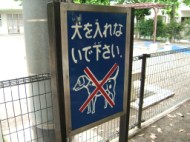 "Please don't bring in dogs" - at the entrance to a small park.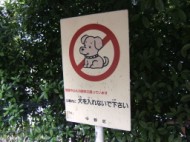 "We're having a big problem with pee and poo. Please don't bring dogs into the park. Nakano" - hid in a dark corner of a small park.
"Please do NOT toss your cigarette butts. Please do NOT let your dog poo or pee." - at the gate to a home.