What a load of.. (Tokyo)
Feeding my addiction and making sure to clean up afterwards... another load of poo signs!
This article is part of the special feature series Dog Doo Signs of Tokyo.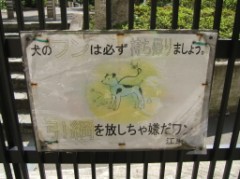 "Let's definitely take dog poo home. Don't let me woof leash!"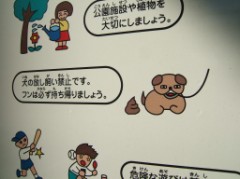 "Having dogs off leash is forbidden. You must take the poo home."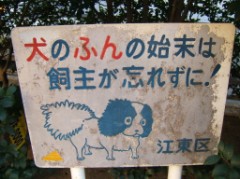 This dog looks very ill. "Owners, don't forget to pick up that poo! Koutou Ward"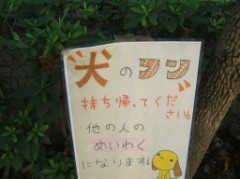 Created by local elementary school children, "Please take your dog's poo home. It's annoying to other people." In Setagaya Ward.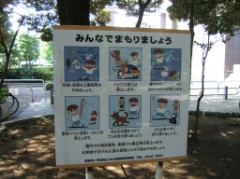 Among other things.. bottom middle, "Dogs stay on a leash, poo gets carried home" In Akasaka, Minato Ward.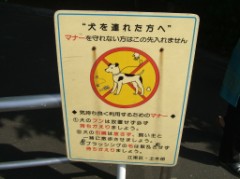 "To Those Bringing Dogs: No one allowed beyond this point who can't follow rules.
Rules intended to make you feel good:
1) Don't leave poo behind, and absolutely take it home.
2) Don't let your dog off leash, and alsways walk along with them.
3) Don't dump hair after brushing, and take it home.
Koutou Ward Parks Department"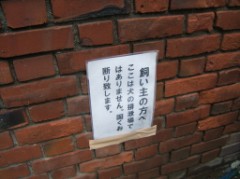 "To all owners: This is not a dog excretion area. This is strictly enforced." From Akasaka, Minato Ward.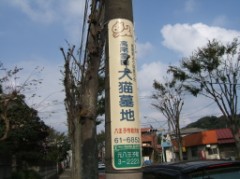 "Takao Cemetary Pet Graveyard. A 15 minute walk from Takao Station" From Hajiouji.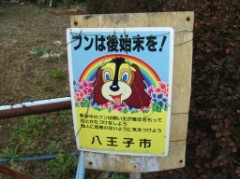 "Pick up your poo afterwards!" From a rural, dead end street in Hachioji, with poo all over the place. Everyone must know which dog walkers don't pick up, but they just keep on with the passive signs... The rivers in the area were filled with garbage too, so par for the course.