Yatai-yokochou (Stall Alley) (Utsunomiya)
A new development in Utsunomiya shows hope for small businesses picking up the slack in the economy.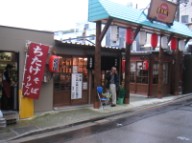 Utsunomiya Japan has suffered in the lengthy Japanese recession, as you may have seen in my other journals. At least half of the department stores have gone under. However, this seems to have left the door open for small businesses, which were stomped on by the department stores in the 90s. This seemed to be the theme of my trip this time. This is the entrance to Utsunomiya's new Yatai-yokochou located in the old city center.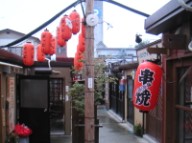 This was built on a former parking lot. Everyone thought the developer was crazy to try and put so many businesses into such a small space. There are 24 restaurants on this narrow lot that spans an entire block.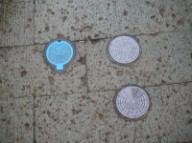 Despite being brand new, the development has the feel of a traditional yokochou alley shop district. They achieve the feel by getting the details right. In this case, local Tochigi stone is used to pave the walk. I love the look of this stone. They should try making a concrete cast for this as a crosswalk treatment or something, I bet it would work alright in places that the city can't afford stone.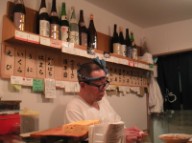 These are all small businesses, family owned and operated. Here's a sushi restaurant. Pay no mind to the missing sake bottles, I had nothing to do with that.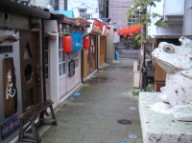 An interior shot of the yokochou.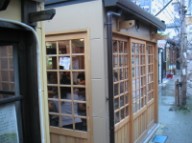 Exterior of an izakaya. That box is the entirety of the restaurant. There are about 10 stools along a U-shaped bar, the kitchen is in back. That's it. Delicious.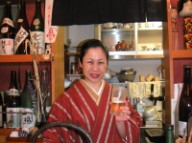 The proprietor of the izakaya. I'm going to sell this as an ad poster photo to Sapporo (I wish!)