Downtown Walk > Clock #21
Ben Bridge Jewelers Street Clock

Directions: From Century Square, head south a half block on 4th Avenue to Pike. One minute walk.
Ben Bridge Jewelers, with 70 stores in 11 states, got their start here in 1912. This is the last of the Pike Street clocks, which used to be the most densely clocked street in Seattle. It was restored around 1980, removing neon signage which was added in the 1930s.
Location:
Pike Street, south side of the street
Southeast corner of 4th Avenue
Clock is in front of Ben Bridge Jewelers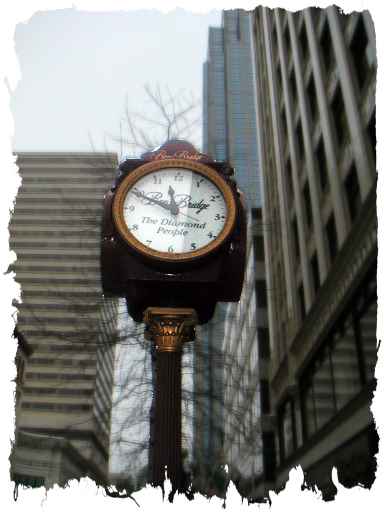 Previous was
Century Square Street Clock

Next is
Woolworth's Facade Clock