Downtown Walk > Clock #20
Century Square Street Clock

Directions: From Bergman Luggage, head south one block on Fourth. Cross Pine Street. Two minute walk.
Recently Abercrombie & Fitch moved into the store next to this clock. This clock was built by E. Howard and Company and was previously owned by Zedick Jewelers. A photo in Seattle's archives shows it with neon adornment in the 1950s. Century Square is the name of the office tower and retail spaces on the west side of 4th between Pike and Pine, built in 1985. They bought the clock as part of the property purchase. I'm looking for information about the previous building and property. I also assume that someone has the original clock face and marquee. The clock was painted red in the summer of 2004; before that it was gray with aqua trim.
Location:
5th Avenue, west side of the street
Southwest corner of Pine Street
Clock is in front of Abercrombie & Fitch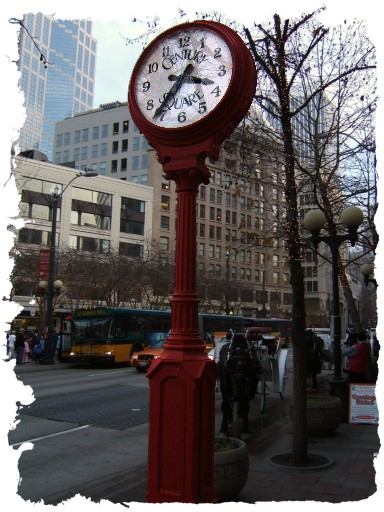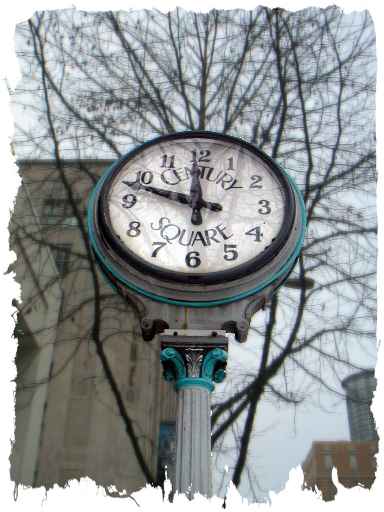 Previous was
Bergman Luggage Sign Clock

Next is
Ben Bridge Street Clock