Downtown Walk > Clock #26
Belltown Billiards Sign Clock

Directions: From Second Avenue Project, head one block north on Second to Blanchard. Turn left and head down a block just beyond First. Three minutes' walk.
In bright neon, this clock advertises "Belltown Billiards," a popular bar and hangout which serves Italian dishes as well. You're done with the walk, so stop in for a pint or glass of wine to reward yourself! Opened in 1993, Belltown Billiards occupies the basement of the historic Lewiston Hotel, built in 1900. The clock was found in a now-closed second hand store across the street, and redesigned by Suyama Peterson Deguchi.
Location:
Blanchard Street, north side of the street
Just west of First Avenue
Clock is above the entrance to Belltown Billiards
90 Blanchard Street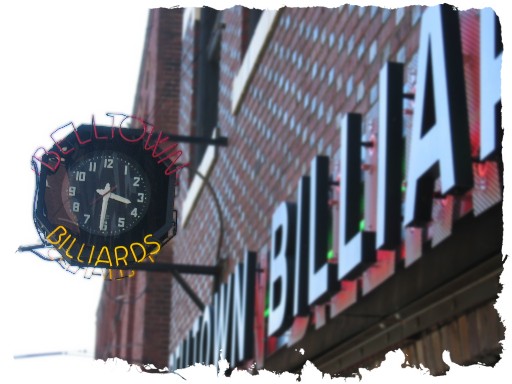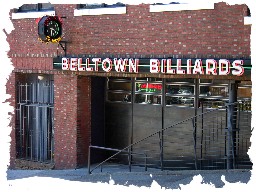 This is the end of the walk!

Previous was
Belltown Second Avenue Project