Downtown Walk > Clock #25
Second Avenue Project Art Clock

Directions: From Pike Place Market, head back to First on Pike. Travel one block north on First to Stewart. Turn right and head east on Stewart one block to Second. Turn left and travel north on Second one block just beyond Virginia. Eight minutes' walk.
Called "Second Avenue Project," this clock was built in 1996 by Kurt Kiefer. It serves as a gateway to the Belltown neighborhood.
Location:
Second Avenue, east side of the street
Just north of Virginia
Clock is in front of Alexandria's restaurant (circa 2004)
2020 Second Avenue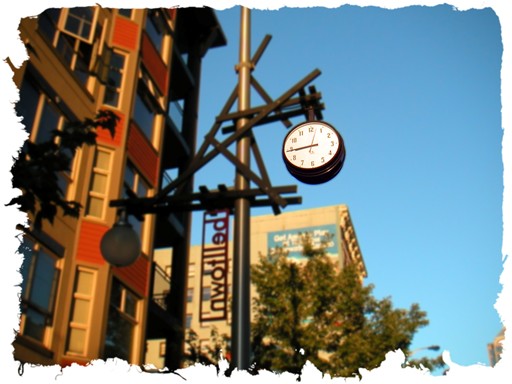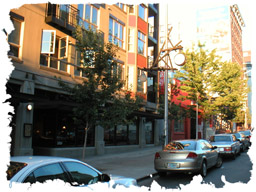 Previous was
Pike Place Market

Next is
Belltown Billiards