Downtown Walk > Clock #16
Fox's Gem Shop Sign Clock

Gone Clock -- Directions: From Alvin Goldfarb, head one block west to 5th Avenue. Two minute walk.
Warning: Fox's Gem Shop moved and the clock is gone!
Fox's Gem Shop has been serving Seattle since 1912. The shop was moved to Rainier Square in 1972. Until 2006 a modest Rolex clock hung outside the shop, but now there's a great sign clock with the business name.
Location:
5th Avenue, west side of the street
Southwest corner of Union Street
Clock is on Fox's Gem Shop, in Rainier Square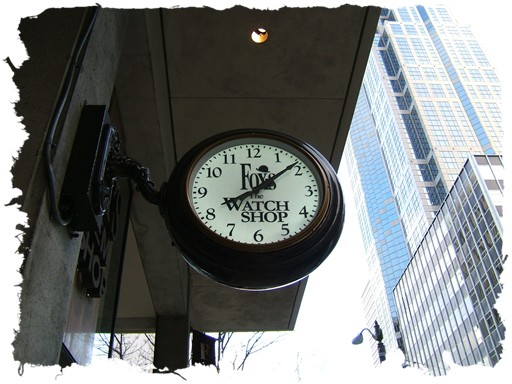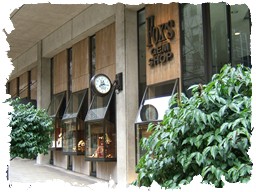 Previous was
Alvin Goldfarb Jewelers Sign Clock

Next is
Question Mark Clock