Downtown Walk > Clock #17
Question Mark Art Clock

Directions: From Fox's Gem Shop, keep heading north on 5th Avenue. Turn right at Pine and you'll find the clock immediately. Three minutes' walk.
This clock was built in conjunction with the Metro bus tunnel. Carol Valenta from Sound Transit provided this information: "Bill Whipple's Question Mark Clock at 5th and Pine is 17' high. It is made of a concrete column supporting a large, stainless steel question mark wrapped around a granite clock face. The concrete column is labeled 'Before' on one side and 'After' on the other. The question is, what time is it?"
Location:
Pine Street, south side of the street
Southeast corner of 5th Avenue
Clock is in front of The Gap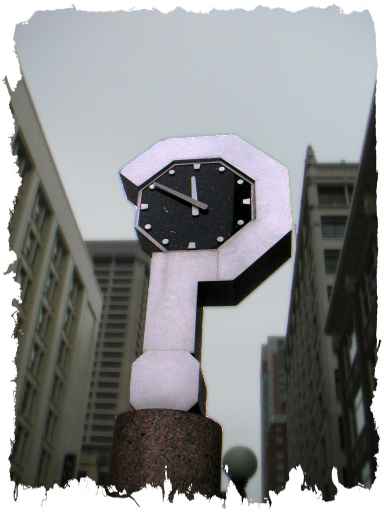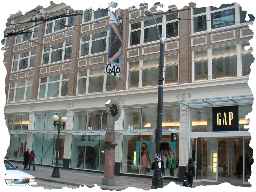 Previous was
Fox's Gem Shop

Next is
Westlake Station Clock