Downtown Walk > Clock #13
Washington Athletic Club Clock

Directions: From the Jim Ryan Clock, head east one block on University to 6th Avenue. Turn left and go a half block north and you'll find the clock on the west side in the parking garage entrance. Two minutes' walk.
I don't know anything about this clock! Was it always here and I never noticed it?
Location:
6th Avenue, west side of the street
Mid-block between University and Union
Clock is in the entrance to the parking garage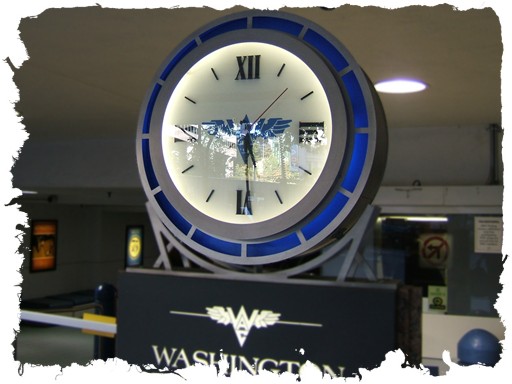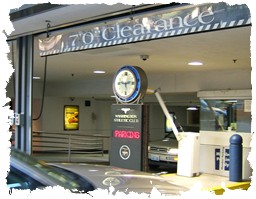 Previous was
Jim Ryan Art Clock

Next is
Question Mark Clock