Downtown Walk > Clock #24
Pike Place Market

Directions: From Corner Market, continue one block west on Pike to Pike Place. One minute walk.
Perched on the sign at the Pike Street entrance to the Pike Place Market, the neon clock has been a focal point of Seattle for eight decades. According to Historylink.org, the entrance under the sign served as a "Speaker's Corner" in the 1930s, drawing anyone with anything to speak about. The clock and sign were built in 1930. A photo on Historylink.org shows that the face was yellow in the 60s.
Location:
Pike Place, west side of the street
End of Pike Street
Clock is on the sign in neon!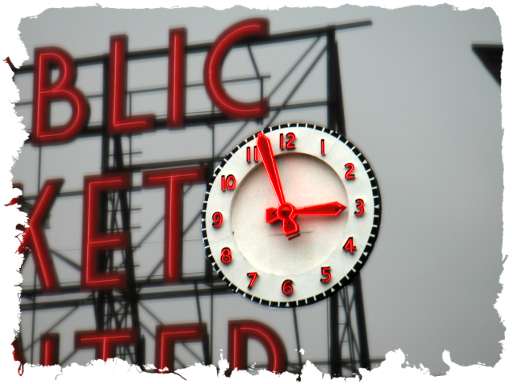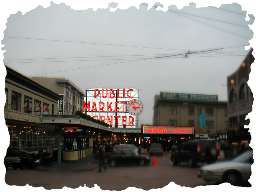 Previous was
Corner Market Facade Clock

Next is
Belltown Second Avenue Project